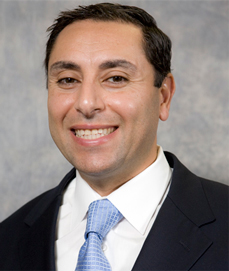 Michael Rofail grew up in Santa Monica and has strong ties to the Los Angeles area and San Fernando Valley. He takes a caring and active role in his community through many charitable activities.
After becoming a real estate agent in 2002, Michael's knowledge of the greater Los Angeles area and his strong negotiating skills proved invaluable to his clients. Michael immediately obtained his Broker's license and in 2005, he opened his own real estate and investment firm, Pacific Realty Investments, Inc.
As a real estate agent, Michael provides his clients with a calm, steady and sensible approach to their real estate needs. His honesty, integrity and responsiveness are hallmarks of the service he devotes to every transaction. Michaels' extensive knowledge of the real estate market coupled with his strong negotiation skills has contributed to his success. He communicates with his clients at every step of the way to ensure the best possible transaction.
As well as being a member of many real estate agent groups, Michael is also a member of the Santa Monica Chamber of Commerce, the Beverly Hills Board of Realtors, the Young Ministering Adults Association, and City of Santa Monica Softball League – Team Pacific Realty Investments. Michael, along with his family, supports many local community charities such as Burbank Temporary Aid, St. Francis Xavier School, Hope of the Valley Rescue Mission, the Ovarian Cancer Circle and Operation Gratitude.
To contact Michael Rofail, call Pacific Realty Investments, Inc., Tel. (310) 963-5521; 12777 W. Jefferson Blvd. Building D Suite 300, Playa Vista, CA 90066.